Constantinople Hard Fork Offers Ray of Hope Parity's Frozen Millions
Parity Technologies "lost" access to 500,000 ether in a high-profile coding error in November 2017 and has been appealing to Ethereum developers for a software change to bail them out.
The successful implementation last month of the Constantinople hard fork has offered Parity Technologies a strong case to begin a process that could see them eventually reclaim their millions.
All Hope not Lost
Parity CEO Jutta Steiner told Fortune there was renewed hope they could finally redeem their tens of millions worth of frozen Ethereum as a result of a hacking incident that targeted a software bug.
Speaking during an episode of "Balancing the Ledger," she exuded confidence that the Constantinople hard fork had finally created a much-desired window for retrieving their funds via the CREATE2 upgrade.  
Steiner explained:
"If that functionality CREATE2 had existed at the time, there wouldn't have been a vulnerability, basically […] so if you think now, okay, we introduced and sort of fixed the tooling, then wouldn't it be the right thing to do to also fix the issues that arose when we didn't have the tooling?"
As BTCManager reported then, the Parity Technologies saga began when a user accidentally deleted the code library that enabled the wallet's functionality.
It was believed that the missing code had sunk with over 1,000,000 ether tokens that belonged to a Parity co-founder and Ethereum core developer Gavin Woods via a token sale for Polkadot.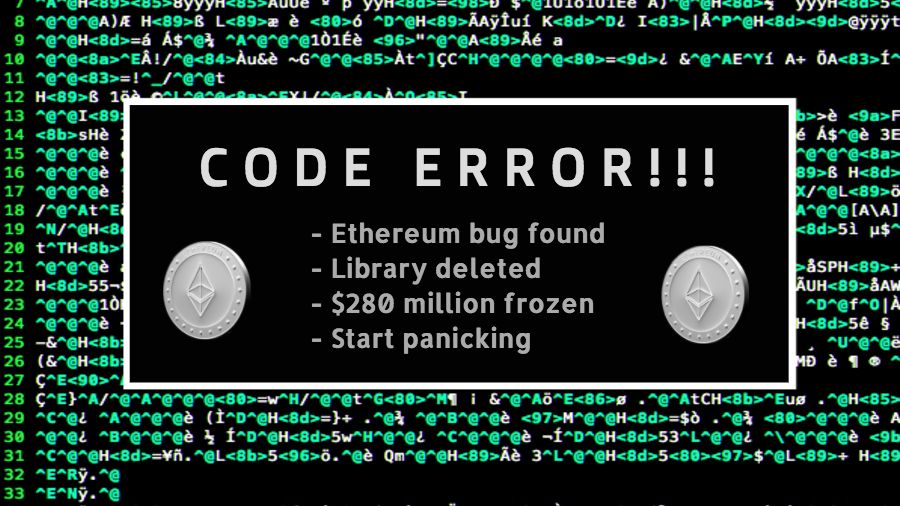 (Source: FossBytes)
The crypto company reported via an official blog post in December 2017 that their research indicated all hope was not lost and suggested at least four protocol changes they believed could fix their problem.
However, all the possible solutions required changes in the Ethereum protocol to allow them to access the lost funds.  
Given the amounts that were involved, Parity began a campaign seeking support from the Ethereum community to request software change that could help to rescue their frozen millions. In their post, Parity said they believed the best fix would come via protocol changes to the Ethereum Virtual Machine (EVM) since it creates a functional enhancement to the platform that would restore the frozen funds and prevent similar incidences in future.
The company observed:
"No one should be under any illusion that unlocking these stuck funds would be anything other than a rescue operation – and would only be possible with a hard fork."
Following the successful implementation of the much-awaited Constantinople Hard Fork that was postponed twice following the discovery of potential vulnerabilities, Steiner believes they are a step closer to getting a remedy for their problem. Steiner explained that:  
"It doesn't automatically mean that we or all the teams that have stuck funds, get the funds back […] but it gives a much more solid argument to why it's the right thing to do and recover the funds."
Like BTCMANAGER? Send us a tip!
Our Bitcoin Address: 3AbQrAyRsdM5NX5BQh8qWYePEpGjCYLCy4