London Mayor Enlists Blockchain Entrepreneur into City's New Skills Business Partnership  
The Mayor of London chose the Market Orders co-founder to become a part of a handpicked group from across London's businesses in a partnership that will enable him to recreate the city's skill system. The initiative hopes to better the needs of employers in the face of Brexit challenges and continued automation, according to a report from The Fintech Times.
Blockchain Bestselling Author
Sukhi Jutla is a renowned entrepreneur who has authored three books which made global headlines in April 2018. She then became a top-selling blockchain author and earned a spot among the U.K's top 100 Women in Tech besides being named a Top 100European Digital Pioneer by Google and The Financial Times.
Commenting on her appointment, Sukhi stated:  
"I am proud to be representing the voice of entrepreneurs and small business owners, especially those working in frontier technology areas such as blockchain and artificial intelligence, to ensure we create a suitable and responsive city-wide skills system for all Londoner's."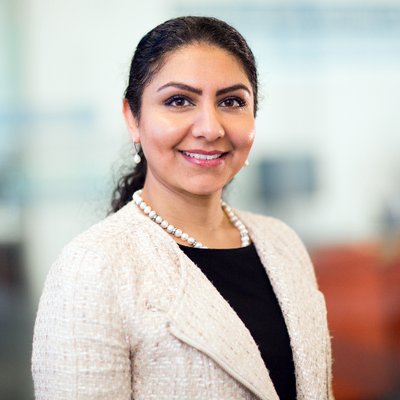 (Source: Twitter)
The partnership is meant to appraise the Mayor on skills and education provisions in assisting businesses to access talent, especially in response to a new set of challenges facing the city like Brexit and automation. The mayor plans to publish a new Skills and Employment Vision later this year.
Mayor Sadiq Khan said:  
"In June 2018, my Skills for Londoners (SfL) strategy laid out my ambition to create a city for all Londoners, in which everyone can access the skills they need to succeed in a thriving economy. Today I'm delighted to announce my new Skills for Londoners Business Partnership."
Deficiency in Numeracy and Digital Skills
The Skills for Londoners (SfL) program is the first dedicated post-16 skills and adult education strategy produced by a London Mayor. It sets out the skills challenges London faces, along with priorities and actions required to make the London skills system the envy of the world.
Key priorities include empowering all Londoners to access the education and skills to participate in society and progress in education and work, meeting the needs of London's economy and employers now and in the future and delivering a strategic city-wide technical skills and adult education offer.
According to the Mayor, many Londoners lack access to the opportunities that the city provides as a result of low levels of qualifications, particularly in literacy, English language, numeracy, and digital skills.
According to recent research by the Financial Conduct Authority (FCA), only three percent of people in the UK have ever bought a cryptocurrency while an entire 73 percent of the population has never heard about cryptocurrencies or how to define them, even as a UK MP vouches for payment of taxes in crypto.
Like BTCMANAGER? Send us a tip!
Our Bitcoin Address: 3AbQrAyRsdM5NX5BQh8qWYePEpGjCYLCy4