Revolut Attempts to Wash the Sins amidst Increasing Controversy
Backed by leaked internal messages, Revolut's senior staff has been accused of attacking critics for speaking against them while job applicants complained about the company demanding them to fulfill requirements such as getting ten users to sign-up on their platform to qualify for the job, WIRED reported April 29, 2019.
We're Not the Same Company Says Revolut CEO
In the past, Revolut has made headlines for its inability to prevent a series of suspicious transactions, asking job applicants to work for free, and pressuring its staff to attain impossible goals.
They even saw the departure of some of the most high-profile members of the team including the CFO.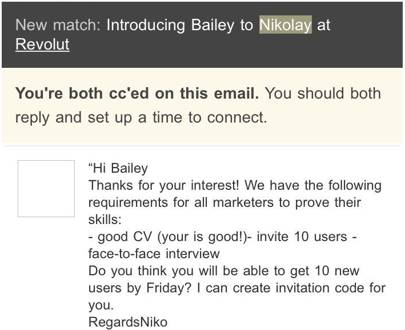 (Source: WIRED)
Through a blog post, Nikolay Storonsky, the CEO of Revolut tried destaining the company's image of past accusations by saying that they aren't the same company they were 12 to 18 months ago.
However, the disclosures made by certain critics and job applicants indicate otherwise.
Contrary to his words, the company has still not stopped making excessive demands from its job applicants and taking to social media platforms to bash critics of the company and its culture. A Medium article from a senior manager at the firm seemed to do the same and touched on "aggressive journalists that are thirsty for blood."
Revolut's head of marketing and communications, Chad West, was also accused by communications consultant Sharon O'Dea and fintech commentator Liz Lumley for sending personal attacks to them for writing about their working practices and communications strategy.
One of West's [deleted] tweets read:
"If you ever take startup advice from people like Sharon O'Dea and Liz Lumley. Your startup is going to fail. Just saying."
The following day after West tweeted about O'Dea and Lumley, freelance journalist Iona Bain posted the snapshot of a leaked conversation between Revolut employees that seemingly insulted journalists who published an article about how one of the company's advertisements possibly belittled women.
Soon after this, Bain received a threating email from Revolut's legal counsel Daniel Geller asking her to take down the tweet or else he'd report her to the UK Information Commissioner.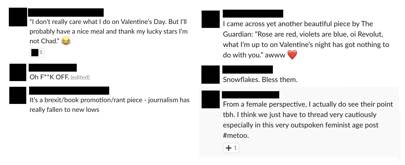 (Source: WIRED)
Bain removed the tweet and explained that being a one-women trader without an official legal department, she didn't have the resources to go against a billion dollar company.
The WIRED report touched on several other of the company's activities. One example included applicants for developer jobs or those seeking an opportunity as a company's legal counsel were asked to do a "sample project" to prove their abilities. An applicant for the backend developer role at Revolut wrote on Glassdoor that he spent almost 42 hours to code for the required project, but he is unsure if the recruiters even read through it as they scrapped it in just five minutes.
Taking note of the issues presented by applicants and other people, Storonsky, Revolut CEO, wrote that they were taking steps to negate such issues from the company and are also hiring a head of people and culture to look over these situations in the future. 
Revolut's Trailblazing Success
Despite the allegations on the company's work culture and ethics, one cannot ignore that Revolut has attained some great feats in the past in regards to bringing crypto to the masses. The platform boasts of having four million registered users and total transactions worth more than $350 million.
Revolut saw unprecedented success after it integrated cryptocurrencies to its platform and shot from a worth of $400 million in 2017 to $1.7 billion in the following year, reported BTCManager on April 30, 2018. The company, in August 2018, also launched a series of metal cards that rewarded users who used cryptocurrencies to make payments.
Like BTCMANAGER? Send us a tip!
Our Bitcoin Address: 3AbQrAyRsdM5NX5BQh8qWYePEpGjCYLCy4